Padre Pio featured in 2019 Lent booklet
Journey through Lent with Padre Pio
A powerful intercessor, Padre Pio, also known as Saint Pio of Pietrelcina was a Franciscan priest in Italy known for his piety, charity, and the gift of the stigmata. Padre Pio is responsible for countless miracles.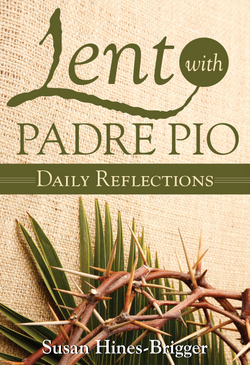 Pray with us during Lent with this year's pocket-size prayer booklet, Lent with Padre Pio: Daily Reflections by Susan Hines-Brigger of Franciscan Media.
If you already receive our  newsletters and appeals through postal mail, your booklet will be mailed to you mid-February. If you do not currently receive mail from us, you can sign-up to request a booklet below and we send one to you.
Booklet offer available only in the United States.  For an online version contact us at: friarworks@franciscan.org
---
Posted in: Lent and Easter, Prayer