20th Century Saints focus of Lent prayer booklet
Free Prayer Booklet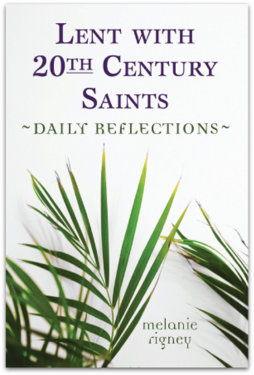 Lent 20th Century Saints: Daily Reflections, written by Melanie Rigney, features prayers and reflections for every day of Lent. Each day's reflection introduces a different saint who lived during the 20th century, with a prayer inviting the reader to live the special virtues of the day's featured saint.
The booklet is pocket-sized and perfect for carrying with you as a simple and accessible resource for your most meaningful Lenten season.
Sign-up to receive a free booklet below. International requests will receive an online version.
Lent prayer booklet
To ensure timely delivery, please include your complete name and address. Thank you
---
Posted in: Lent and Easter, Prayer