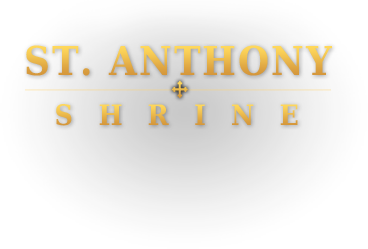 Bestselling author Robert Ellsberg
to speak at St. Anthony Shrine
~
Please join the Franciscan friars on
Wednesday, July 19
as Franciscan Media hosts an evening with
Robert Ellsberg at the St. Anthony Shrine in Mt. Airy.
The bestselling author and editor of Orbis Books
will discuss his upcoming book,
The Franciscan Saints.

Light refreshments to follow.
Details and RSVP at Franciscan Media
or call 513-721-4700
PRAYER REQUESTS
Please pray for the following intentions
Please lift up RC before the Lord in prayer. May the Lord bring about a peaceful and just resolve to his condition, so that God's holy name may be praised and glorified.
Sharon F. - Wednesday Jun, 28, 2017
please pray for senia and her family lizette and Lourdes and maritza
senia - Wednesday Jun, 28, 2017
NEWS & EVENTS
Thursday Jun, 08, 2017
Fr. Mark Soehner, OFM, leads new leadership team. ...
Thursday Jun, 08, 2017
Marie is grateful for St. Anthony's intercession ...
PRAYER REQUESTS
NEWS & EVENTS