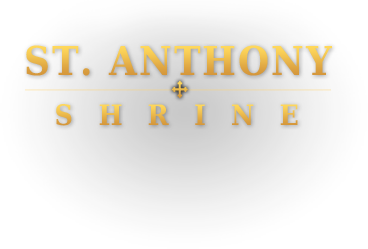 Congratulations to Br. Norbert Bertram, OFM
~
Norbert took over as the St Anthony Shrine Guardian on July 1, 2017. The job of a Guardian is a big one.  Every aspect of the Shrine maintenance and caring for the friars living at the Shrine will fall to Norbert.  It will also include personally lighting your candles for your intentions. The transition was fairly easy since Norbert already lived at the Shrine and was very involved with all of the everyday details of the Shrine.  He was Fr. Carl's right hand man. It made perfect sense for Norbert to be the new Guardian.  Brother Norbert says, with a smile "all I need to do is to figure out who will be my right hand man and everything will be great".
PRAYER REQUESTS
Please pray for the following intentions
St.Anthony thank you for your assistants and special prayers you have said for me please continue to do so, i am happy with life i have love happinesss perfect health success and loyal friends wonderful business partner, and most of all i have victory. I am covered with the white light of the holy spirit and the blood of Jesus i am so thankful for all my blessings
christa, G - Monday Jul, 24, 2017
Dear God, Please come to my aid with my new business venture. Bring the right people into my life. Please me so I can help others. Also, please bring my children back into the faith. Thank you, Jill
Jill H - Monday Jul, 24, 2017
NEWS & EVENTS
Wednesday Jul, 12, 2017
Br. Norbert Bertram, OFM, is the new Guardian of the St. Anthony Shrine! ...
Wednesday Jul, 12, 2017
Healing of leukemia through the intercession of St. Anthony ...
PRAYER REQUESTS
NEWS & EVENTS