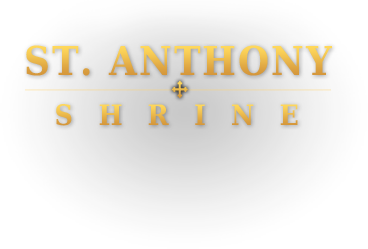 PRAYER REQUESTS
Please pray for the following intentions
Dear St. Anthony...Thank you for all my answered prayers. Please intercede & ask the infant Jesus to give me strength. Guide me in my thoughts, words, & actions to do your will and to raise my children the best way possible. Thank you for bringing AJP back to me with an open heart and falling deeply in love with me. May I be a positive influence on him as well and continue to grow in love and spirit to be everything I was meant to be. Janice
Janice - Wednesday Sep, 28, 2016
Please pray that AW and I are rescued from the threshold of separation and we spend the upcoming 2016 Holidays together. In Jesus Name, Amen!
Courtney B. - Wednesday Sep, 28, 2016
NEWS & EVENTS
Friday Sep, 16, 2016
Fr. Jim Van Vurst, OFM, has advice if you are doubting your faith. ...
Thursday Sep, 15, 2016
Br. Michael Charron, OFM, starts law school. ...
PRAYER REQUESTS
NEWS & EVENTS