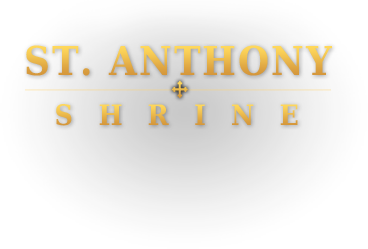 PRAYER REQUESTS
Please pray for the following intentions
Tmrw my mother going liver cancer operation i pray to u lord jesus to b with her at d time of operation i pray dat her operation be successfull i pray dat she doesnt get scared i pray she cumes home fully well by ur grace b with her st anthony u r my friend pls in tym of need u always helped me n tmrw b with my mom pls dis i pray to u. ...
golda t, india - Thursday Jul, 28, 2016
for a trusted marriage again. for my husband to get out of his change of life mood and except who I am and all the friends I have. for our sons t be blessed with a bright future financially and the girls they choose. for those who trespess against us. give us the words and action and the support for God. help us to stay away from mistakes and get the support we need from those in charge. for peace, health and financial help. for family & friends living & deceased. ...
eh - Thursday Jul, 28, 2016
NEWS & EVENTS
Thursday Jul, 14, 2016
800th Anniversary of the Portiuncula Indulgence is on August 1 & 2 ...
Wednesday Jul, 13, 2016
St. Mary's parish honored friars Fr. Ric Schneider, Br. Kevin Duckson, and Fr. Neri Greskoviak at a going-away party ...
PRAYER REQUESTS
NEWS & EVENTS