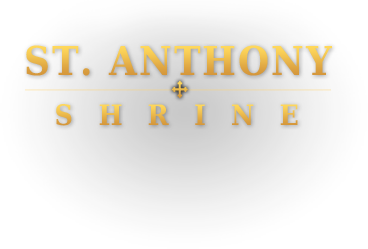 A Franciscan Christmas
~
St. Francis of Assisi loved Christmas and we do too. Provincial Minister Fr. Jeff Scheeler expresses our gratitude in this video.
This holiday season please invite your friends and family to see the Christmas decorations and Live Nativity at A Franciscan Christmas in downtown Cincinnati.
PRAYER REQUESTS
Please pray for the following intentions
I ask for prayers and blessings for my family that anger or jealousy does not take over our families lives for little things that may cause big arguments. May the holy spirit touch us with his holy hands and spirit and graces and enter into our hearts that we will be more loving, caring and compassionate to one another in jesus name Amen
andrew B - Tuesday Jan, 17, 2017
Asking for prayers for my daughter Samantha George and her two kids Trinity and jaden George. That the holy spirit lord jesus protect them. And bless the the court and the prosecutor to be compassionate with her because she did not do anything to harm her kids that they give her back custody of her kids. And that the lord jesus bless us that we can get her and my grand kids back to San Dieog in Jesus name amen
Andrew B - Tuesday Jan, 17, 2017
NEWS & EVENTS
Friday Jan, 13, 2017
Paul heard, "Stop and get out of the vehicle" ...
Friday Jan, 13, 2017
Free pocket booklet for Lent! ...
PRAYER REQUESTS
NEWS & EVENTS