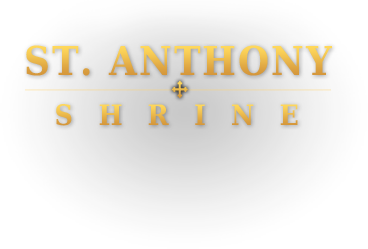 Congratulations to Br. Norbert Bertram, OFM
~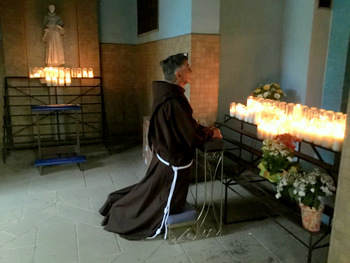 Norbert took over as the St Anthony Shrine Guardian on July 1, 2017. The job of a Guardian is a big one.  Every aspect of the Shrine maintenance and caring for the friars living at the Shrine will fall to Norbert.  It will also include personally lighting your candles for your intentions. The transition was fairly easy since Norbert already lived at the Shrine and was very involved with all of the everyday details of the Shrine.  He was Fr. Carl's right hand man. It made perfect sense for Norbert to be the new Guardian.  Brother Norbert says, with a smile "all I need to do is to figure out who will be my right hand man and everything will be great".  Read more here.
PRAYER REQUESTS
Please pray for the following intentions
Prayer for my daughter.please Saint Anthony .i need a big favor from you today .my daughter is sick and away .she needs her residency card urgent today .please pray that she can receive it .i is so urgent. Many times i asked you and i was granted.please help me .she needs good health.please cure her in the name of Jesus .Amen
Maguy Y, Paris - Friday Jul, 28, 2017
jesus, thank you very much for sending us rains to help us to get through hot tempertures in Missouri in month of july. next if you please help me by sending me money to help me to pay my bills each month and to pay off my debt. thank you Raymondj. of ofallon mo.
raymondj, ofallon mo - Friday Jul, 28, 2017
NEWS & EVENTS
Wednesday Jul, 12, 2017
Br. Norbert Bertram, OFM, is the new Guardian of the St. Anthony Shrine! ...
Wednesday Jul, 12, 2017
Healing of leukemia through the intercession of St. Anthony ...
PRAYER REQUESTS
NEWS & EVENTS