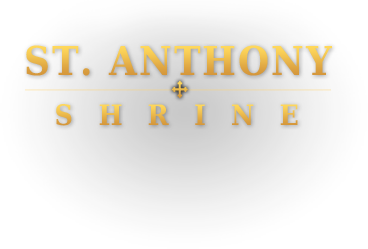 Congratulations to Br. Norbert Bertram, OFM
~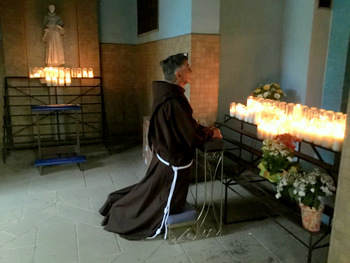 Norbert took over as the St Anthony Shrine Guardian on July 1, 2017. The job of a Guardian is a big one.  Every aspect of the Shrine maintenance and caring for the friars living at the Shrine will fall to Norbert.  It will also include personally lighting your candles for your intentions. The transition was fairly easy since Norbert already lived at the Shrine and was very involved with all of the everyday details of the Shrine.  He was Fr. Carl's right hand man. It made perfect sense for Norbert to be the new Guardian.  Brother Norbert says, with a smile "all I need to do is to figure out who will be my right hand man and everything will be great".  Read more here.
PRAYER REQUESTS
Please pray for the following intentions
In the name of Jesus and Mary, I pray for an end to ISIS and all terrorists, in Spain, Philippines, and around the world. Come Holy Spirit come!
G - Thursday Aug, 17, 2017
Plz pray for my boyfriend to agree and marry me soon as we are in deeply love with each other since. 2011. May saint anthony hear my prayer Plz pray for me so that lord do miracle in my life . My brothers and sisters plz pray for me u all are prayer for others happiness god will really give u all double happiness thank u lord and u all.
Felicia, goa - Thursday Aug, 17, 2017
NEWS & EVENTS
Tuesday Aug, 15, 2017
Welcome our new Vocations team! ...
Tuesday Aug, 15, 2017
Remembering good times with a wonderful Franciscan friend ...
PRAYER REQUESTS
NEWS & EVENTS