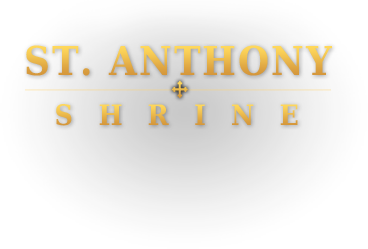 $10,000 Jasper Challenge Matching Gift
+
Would you consider remembering our senior friars with a gift this month?
Your gift goes twice as far during October with a matching gift from the Jasper Foundation! Since 20009, the Jasper Foundation has graciously offered us a $10,000 challenge grant for donations offered through this month! This means that your $50 gift becomes $100, and your $100 gift becomes $200, and so on.
Please consider supporting our senior friars with a gift of any size. Donate now
PRAYER REQUESTS
Please pray for the following intentions
Dearly Beloved Jesus, Our Savior Our nation is in a troubling state. It appears apparent there is much corruption within our government and throughout society. In the wake of natural disasters, instead of wondering "Where is God?" we believe You are spurring us into action to instigate changes. However, we feel helpless, insignificant. So we pray for You to assist in major changes to occur especially within our government process, to eliminate corruption, creating a more honest nation. Amen
Annette S, Hudson, Wisconsin - Tuesday Oct, 17, 2017
My son is in a difficult situation with girlfriend and new baby. They are overwhelmed with challenges that come with going to school full time, working and building relationship together.The girlfriend has a mother who is overbearing and controlling. The girlfriend is used to her mother making all of her choices and running to her mother when in a tight situation.The girlfriend has depression, anxiety, my son has anger. Pray for God's Will to intervene, God change their hearts, cool tempers.
Michelle S - Tuesday Oct, 17, 2017
NEWS & EVENTS
Thursday Oct, 12, 2017
Pet blessings for the Feast of St. Francis ...
Thursday Oct, 12, 2017
Friars' responses to the tragic shooting in Las Vegas. ...
PRAYER REQUESTS
NEWS & EVENTS