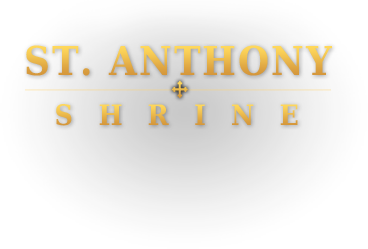 PRAYER REQUESTS
Please pray for the following intentions
Dear St. Anthony Please help me with my present problem and resolve to my satisfaction. Help Dr. S and L to help me and get the help I need. Please bless my family for good health and safe travel and safety on the job. And for a Merry and safe Christmas. One more thing, I am broke and have no extra for gifts this year. Please intercede to Jesus and Our Lady of Guadalupe to help me and mine Thank you so much and for my very own spec. intentions and brother D. Thank you dear Saint.
lea - Friday Dec, 09, 2016
There is nothing in my life left to live for--I can't go on anymore--please pray for me. Thank you.
Janet - Friday Dec, 09, 2016
NEWS & EVENTS
Friday Nov, 18, 2016
Artists help us see the world in a different way. ...
Thursday Nov, 17, 2016
Advent and Christmas with the Franciscans ...
PRAYER REQUESTS
NEWS & EVENTS