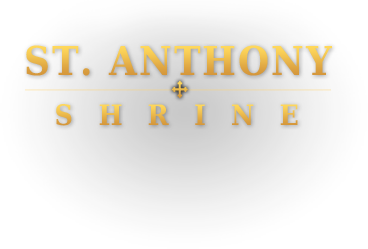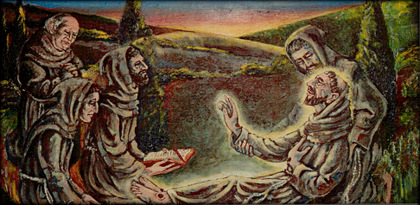 Join the Friars of St. John the Baptist Province for
Transitus – The Passing of St. Francis
+
Tuesday, October 3, 2017 at 7:00 pm
St. Anthony Shrine Chapel
5000 Colerain Avenue, Cincinnati, OH  45220
The St. Anthony Friary community will host a reception with light refreshments following the ceremony.  RSVP to 513-541-2146 by September 29 with number attending.
PRAYER REQUESTS
Please pray for the following intentions
Take care of us
Linus - Monday Sep, 25, 2017
Dear Lord, please take away all the painful and hurt in my heart. Please heal my relationship in my life. make our complicated relationship become uncomplicated. give me a healthy and simple happiness life. stop crying and overthinking everyday. Dear Lord please hear to my pray,
Eunice, Malaysia - Monday Sep, 25, 2017
NEWS & EVENTS
Monday Sep, 18, 2017
Celebrate the Feast of St. Francis! ...
Monday Sep, 18, 2017
JoAnn relies on St. Anthony's intercession. ...
PRAYER REQUESTS
NEWS & EVENTS