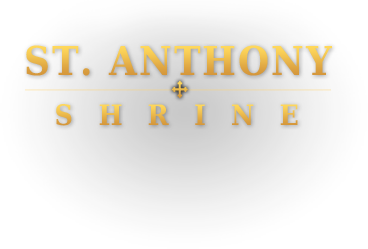 Wednesday November 2 at 7:00 PM at the Shrine
"Thank you for any and all prayers and intercessions and healings that resulted in positive things from this website.
I feel many have no one to turn to at times and this website allows us to have an outlet to tell our stories, circumstances, and blessings.
I pray for continued miracles and prayers".
Jennifer in California
PRAYER REQUESTS
Please pray for the following intentions
Dear st Anthony please pray for me . Let me hear from my daughter real soon . I miss her so much please answer my pray I have faith in you .thank you from the bottom of my heart .
Jean d, England - Wednesday Oct, 26, 2016
Please help me to be calm rational and get through the term
Chris L - Wednesday Oct, 26, 2016
NEWS & EVENTS
Thursday Oct, 13, 2016
Fr. Clifford was ordained a Franciscan priest in August of this year. ...
Wednesday Oct, 12, 2016
See how the Franciscans celebrate the Feast of St. Francis of Assisi ...
PRAYER REQUESTS
NEWS & EVENTS