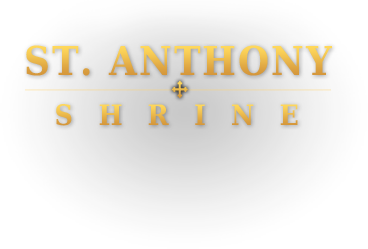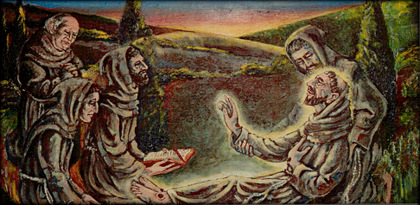 Join the Friars of St. John the Baptist Province for
Transitus – The Passing of St. Francis
+
Tuesday, October 3, 2017 at 7:00 pm
St. Anthony Shrine Chapel
5000 Colerain Avenue, Cincinnati, OH  45220
The St. Anthony Friary community will host a reception with light refreshments following the ceremony.  RSVP to 513-541-2146 by September 29 with number attending.
PRAYER REQUESTS
Please pray for the following intentions
Kindly include in your prayer the repose of the soul of my father, CONRADO P. B. His birthday will be on 26th September, Tuesday and he was called by our Creator last 28th February, 2017. That he may see God face to face in the kingdom of heaven. That God may bring him into the light of his presence and give him a share in His glory. Eternal rest grant unto him O Lord and may perpetual light shine upon him. May his soul rest in peace. Amen. Thank you.
Agnes M, New Zealand - Thursday Sep, 21, 2017
I had to move from my apartment into a house that is in very serious disrepair. Among the occupants are a hoarder and an individual who should have been institutionalized years ago. I am in desperate need to escape this horror and move to a nice, clean place. That is going to take a financial miracle. Please St. Anthony, grant this request.
Patrcia M - Thursday Sep, 21, 2017
NEWS & EVENTS
Monday Sep, 18, 2017
Celebrate the Feast of St. Francis! ...
Monday Sep, 18, 2017
JoAnn relies on St. Anthony's intercession. ...
PRAYER REQUESTS
NEWS & EVENTS