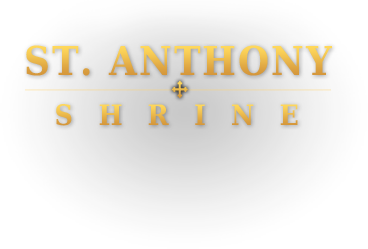 Oops! St. Anthony found our lost page.
~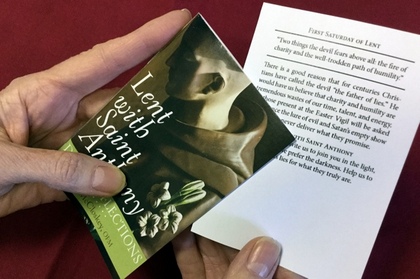 Our Lent with Saint Anthony pocket booklet is perfect in many ways, but we recently discovered that it is missing the page for First Saturday of Lent. Click here to see the page and download it for your booklet.
Visit the St. Anthony Shrine.
~
Check out our video and see why so many find solace in this hidden gem in Cincinnati.
Walk the grounds, light a candle and just take it all in.
PRAYER REQUESTS
Please pray for the following intentions
St.Anthony, please come to my aide. My life is getting difficult every day. My marriage is not working, my business is not working, I am feeling lonely and lost. I feel like a loser. Please St.Anthony I need your help and your blessings upon me and my life. Please pray for me
Jeson M, India - Tuesday Feb, 20, 2018
I pray that Marina's surgery will be successful today
PFF - Tuesday Feb, 20, 2018
NEWS & EVENTS
Tuesday Feb, 13, 2018
Kids share the fun at Friars Club. ...
Monday Feb, 12, 2018
Are you looking to become a friar? ...
PRAYER REQUESTS
NEWS & EVENTS