An evening song and a lost phone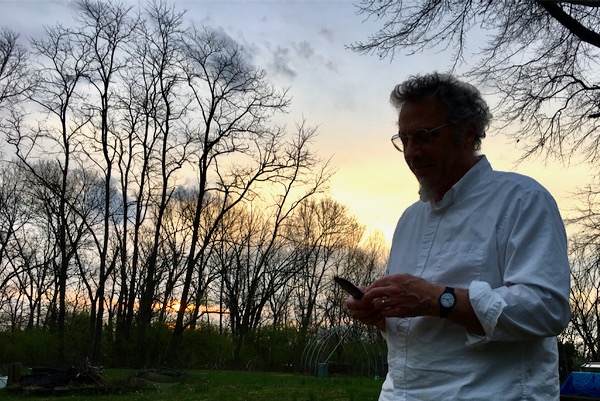 A call to St. Anthony
I live in a neighborhood where the phrase, "Gunshots or Fireworks," is a common expression. Since the quarantine measures have been in place, because of the coronavirus, the street has been unusually quiet.
Music has always been important to me and the music of the natural world has a song all its own. On occasion, I have used a recorder to document sounds and the recent quiet has allowed the music of the natural world to take center stage.    
A few days ago, as I was getting ready for bed, I discovered that my cell phone wasn't in my pocket. I didn't worry about it because I figured I had left it by my computer downstairs. In the morning, I went to look for it but it wasn't there.
I searched the house multiple times and finally asked my wife if she had seen my phone. To which she replied, "Well, have you asked St. Anthony yet?" I prayed, "St. Anthony, please guide me to or give me a picture of exactly where my phone is." 
I immediately knew to look on the patch of grass in the yard where I had sat the evening before to record the sounds and sights at dusk. And there was my phone.
Thank you St. Anthony!
-Michael
ps - here is the recording I took that night I lost my phone. Listen closely for the birds, the dogs, and maybe you will even hear the wings of a bat flying by on his evening search for food.

We'd love to hear your St. Anthony story too.  Use our Contact Page or Email: shrine@franciscan.org or call Colleen Cushard at: 513-721-4700.  Share your prayers with us and our online community at our Prayer Page.  You can donate to St. Anthony Bread or any of our ministries at our Donation Page. 
---
Posted in: Prayer, Saint Anthony