Boost Your Retirement Income and Support the Franciscans with Your "Legacy IRA"
If you're 70½ or older, you can now use your IRA to boost retirement income while supporting the Franciscans. How? By using your IRA to create a charitable gift annuity that will provide you with lifetime income while supporting our friars and the wide-ranging ministries of St. John the Baptist Province.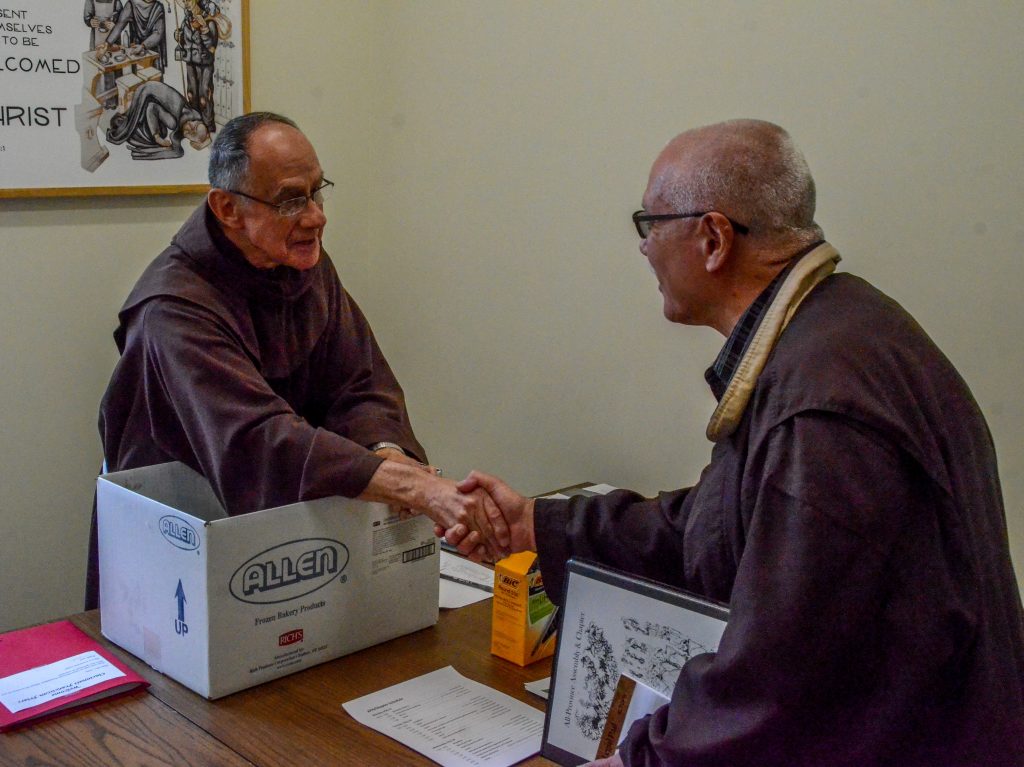 Thanks to the recently passed "Legacy IRA" Act, you can now make a one-time, qualified charitable distribution (QCD) of up to $50,000 directly from your IRA into a charitable gift annuity.
How you benefit by using your IRA to fund a charitable gift annuity:
Unlike typical IRA withdrawals, the distribution from your IRA to a gift annuity is tax-free.
You can satisfy all or part of your annual RMD with your distribution.
You (and your spouse, if you choose) receive guaranteed, fixed payments for life.
By naming St. John the Baptist Province as the beneficiary of your gift annuity, you'll be providing critical future support for our friars and ministries.
And as current gift annuity rates are higher than they've been in years, it's a great time for IRA owners to benefit from this new way to boost retirement income and support the Franciscans! To learn more about how you can take advantage of this one-time, lifetime opportunity, contact Colleen Cushard at 513-721-4700 or ccushard@franciscan.org.
---
Posted in: Estate Planning