Carmen relies on her friend, Tony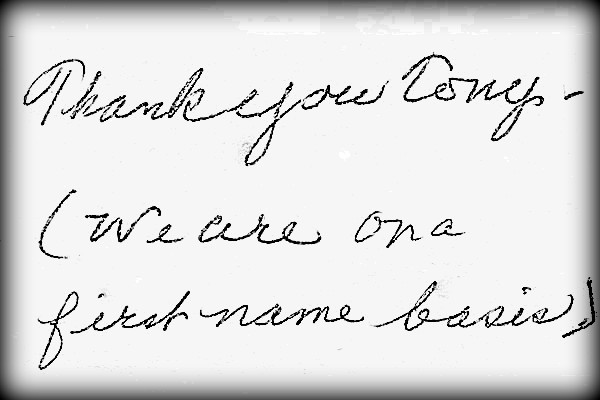 Dear Franciscan Friars,
Thank you for all that you do.
Sometime ago my telephone was not working properly and I couldn't find someone to help me. I prayed and prayed to St. Anthony and thought I would just let it go and see what would happen. In Spanish we say "Que sera, sera" (What will be, will be).
Lo and behold, several days, maybe two weeks later, the phone was working! Thank you Tony. (We are on a first name basis).
He finds me parking places in the most crowded parking lots every time and close to the entrance. He has done this for years!
My mother would send donations to St. Anthony Bread and now I am sending you some money.
Again thank you for all you do.
Most sincerely,
Carmen

We'd love to hear your St. Anthony story too.  Use our Contact Page or Email: shrine@franciscan.org or Call Colleen Cushard at: 513-721-4700.  Share your prayers with us and our online community at our Prayer Page.  You can donate to St. Anthony Bread or any of our ministries at our Donation Page. 
---
Posted in: Prayer, Saint Anthony