Donate to the Franciscans

Donations to the St Anthony Shrine enable the Franciscan Friars to be effective ministers of the Gospel. Your gift today helps us to continue to serve the poor and needy as well as our men in formation, and our retired and infirm friars. Donate to the Franciscans today!

By lighting a candle at the Shrine, you are asking St Anthony to intercede with the Lord for your intention. The candle will burn for 5 days as a quiet reminder of your intention. (Normal offering is $5.00 per candle)

You may have a Mass offered for a particular person living or deceased or a special need. These Masses are offered by a Franciscan priest. (Normal offering is $10 per Mass)
Gifts of $35 or more are eligible to receive this complimentary St. Anthony luggage tag.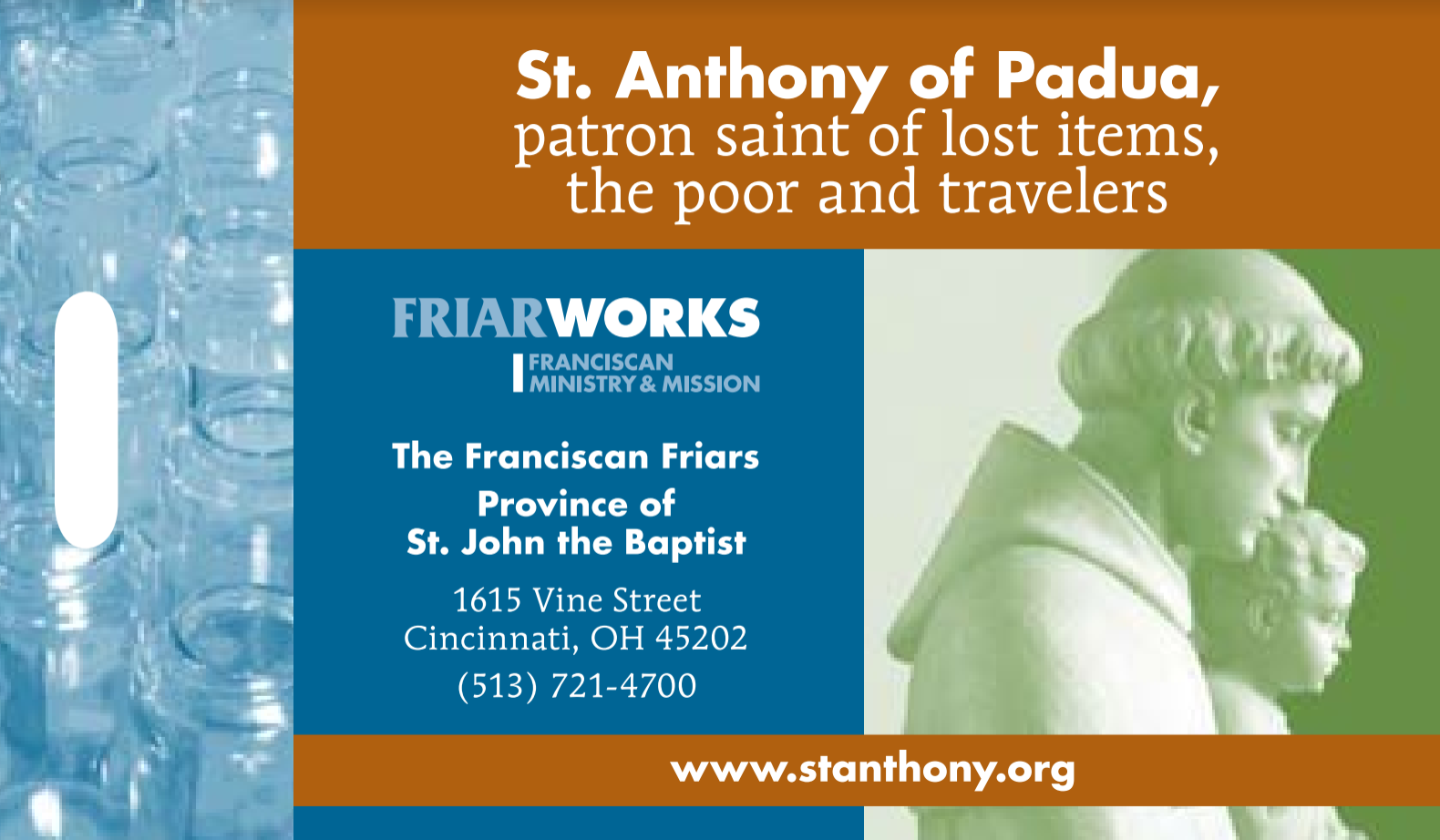 If you would like make your donation by phone, please call us at 513-721-4700.