Happy Feast of St. Clare

A formidable woman
St. Clare of Assisi was not simply a follower of Francis, she was a formidable, resolute, devout and loving saint whose life centered on this essence of human identity. She and her ladies formed the contemplative side of the Franciscan Order.
The Poor Clare nuns at the Franciscan Monastery of St. Clare in Cincinnati continue her rule as a loving community following the Gospel of Jesus Christ. The Feast of St. Clare is August 11. For this year's Novena to St. Clare, the Cincinnati Poor Clares wrote reflections for each day. Read their prayers and pray the novena here. Visit their Facebook page: Franciscan Monastery of St. Clare of Cincinnati.
The Blessing of St. Clare
May Almighty God bless you
May God look upon you with eyes of mercy
And give you peace
On earth may God pour forth
Graces on you abundantly
And in heaven... in heaven
May God place you among the saints.
The Poor Clares of Cincinnati sing, The Blessing of St. Clare.
Book about St. Clare
Light of Assisi the story of Saint Clare, is Sr. Margaret Carney's new book published by Franciscan Media. In a series of videos, Sr. Margaret explains Clare's life and work. Below is just one of the videos in the series.

Sr Margaret - Taking A Stand from Franciscan Media on Vimeo.
Letter from the Minister General
Fr. Massimo Fusarelli, OFM, the Minister General of the Order Friars Minor, encourages the Poor Clares on the occasion of the Feast of St. Clare in his letter Let us live according to the Perfection of the Holy Gospel.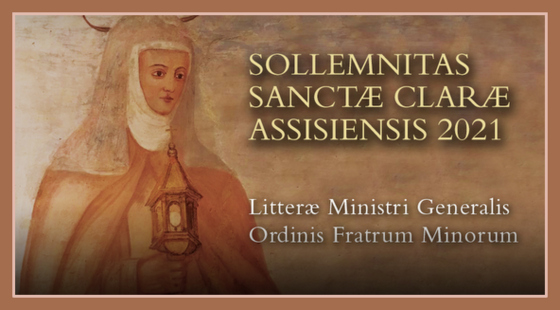 Resources about St. Clare
Franciscan Media has many resources to help you understand St. Clare of Assisi. Visit their page, Celebrating St. Clare of Assisi.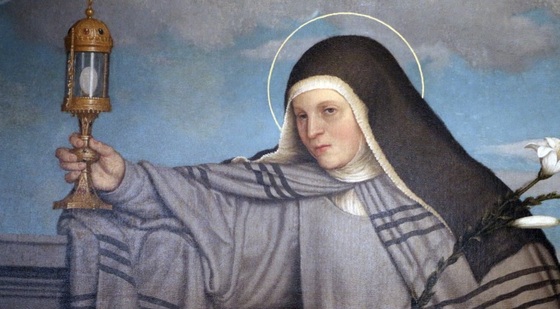 ---
Posted in: Saint Clare