New books by Franciscan Media
As disciples of Christ, Franciscan Media helps people seek the transformative love of Jesus. Two of their most recent books are featured below.
Surrounded by Love: Seven Teachings from Saint Francis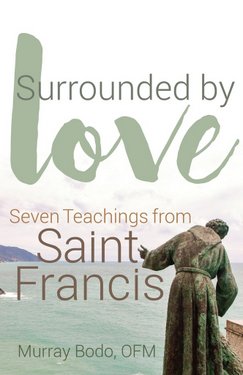 In his newest book, Fr. Murray Bodo, OFM, brings to life seven teachings from the life and writings of St. Francis of Assisi in the prayerful, lyrical style his readers will recognize. These seven teachings are both a way and a destination, the way being transformation and the destination being the love of God. St Francis invites us to go on a journey from love through love into love.
What people are saying:
Fr. Murray Bodo illuminates the grace of the Franciscan tradition and its ongoing relevance, importance, and timeliness with each of his brilliant and poetic books.  Surrounded by Love is both an introduction to and a meditation on the wisdom of St. Francis of Assisi that the world so desperately needs today. This is a must-read book!
— Daniel P. Horan, OFM, author, God is Not Fair and other Reasons for Gratitude and Dating God: Live and Love in the Way of St. Francis.
Purchase Surrounded by Love: Seven Teachings from Saint Francis
___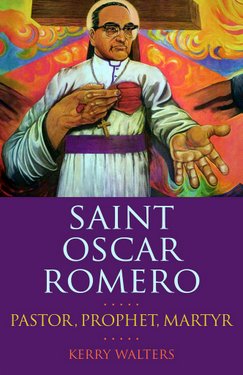 "Carry on, always seeking truth, justice, peace, and freedom. Christ will give us strength so that we won't lose heart along the way."
 – Saint Oscar Romero
This new biography by Kerry Walters offers an inspiring look at Saint Óscar's life, starting in childhood and then tracing his evolution from a conscientious but unremarkable (and at times curmudgeonly) priest to a heroic prophet and—finally—a martyr, gunned down in 1980 while celebrating mass.
The "revolution of Christ's love" that so moved St. Oscar is as relevant to our own lives as it was to an El Salvador torn by civil unrest: motivated by the power of love instead of arms; seeking not the overthrow but the conversion of society; and asserting that all people are equally beloved by God and equally deserving of the world's resources.
Saint Oscar Romero was canonized by Pope Francis on October 14, 2018.
Purchase Saint Oscar Romero: Pastor, Prophet, Martyr
Friar Octavio Duran served with Romero in El Salvador before his death and shares personal memories of who Romero was in this video.
---
Posted in: Missions, Prayer, Saint Francis