Pet blessings for the Feast of St. Francis
Love pours forth
~
"They're real for the kids," Fr. David Moczulski says of the dozens of stuffed animals he blessed this week at the chapel of the Sisters of Charity of Nazareth, Pa. The children were from the Vincentian Preschool. "They were excited to talk about their animals and give me their names." David is an old hand at this; he's been blessing stuffed animals since his first assignment.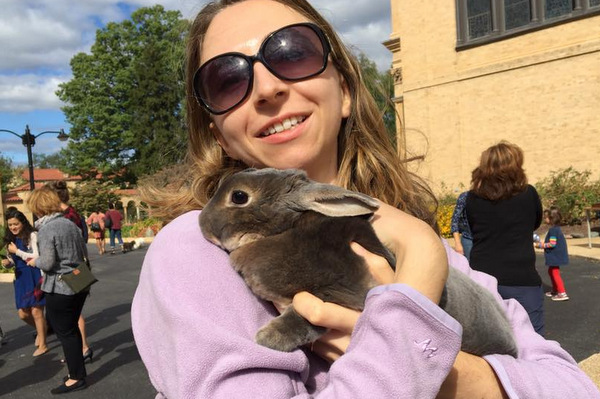 The Franciscan Monastery to the Holy Land in Washington, DC, held its annual 'Blessing of the Animals,' Saturday September 30. See more photos on their Facebook Page.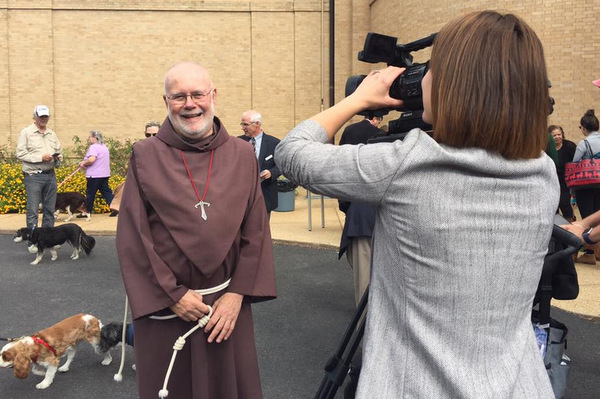 Dennis Foley covered the event for WTOP which includes lots of photos. See more.
On Sunday 122 dogs, 29 cats and one rabbit  and one bird went to church and came out the better for it. For the seventh year St. Francis Seraph in Over-the-Rhine hosted Pet Health Day, sponsored by United Pet Fund to benefit animals living with people of limited means. Thanks to generous donors and volunteers, the pets received checkups, flea treatments, food and vaccinations at no charge. Each year the event, coordinated by Dr. Zeke Zekoff of Towne Square Animal Clinic in Blue Ash, takes place on the Sunday closest to the Feast of St. Francis. More photos on their Facebook Page.
---
Posted in: Events, Newsletter, Pet Blessing, Prayer, Saint Francis