Roger Bacon students particpate in March for Life rally
Fr. Roger Lopez, OFM, theology teacher and Director of Roger Bacon's Respect Life Organization is again taking a group of students to the annual March for Life rally in Washington, D.C. The bus leaves tonight for the march on Friday, January 18.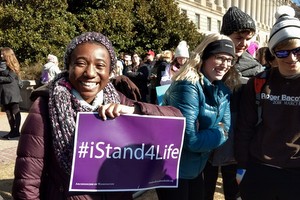 The students from Roger Bacon will be joining thousands of other high schoolers from around the country to walk down Constitution Avenue with the same idea in mind -- to March for Life.
The Respect Life Organization is a group of students who promote respect for all human life, especially the elderly, handicapped and unborn. They believe that respecting life means valuing each person from the moment of conception to natural death. They seek workable solutions to difficult problems, spending time and energy to respect God's image in each person.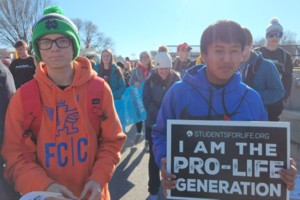 The members sponsor monthly activities at Archbishop Leibold Nursing Home that include bowling and cornhole tournaments and trips to the school's play. The biggest activities are the Senior Prom, which the residents and students love, and participating in the March for Life in Washington D.C.
Learn about March for Life 2019.
Read about last year's trip.
---
Posted in: Prayer