St. Anthony answers Kim's prayers with clear image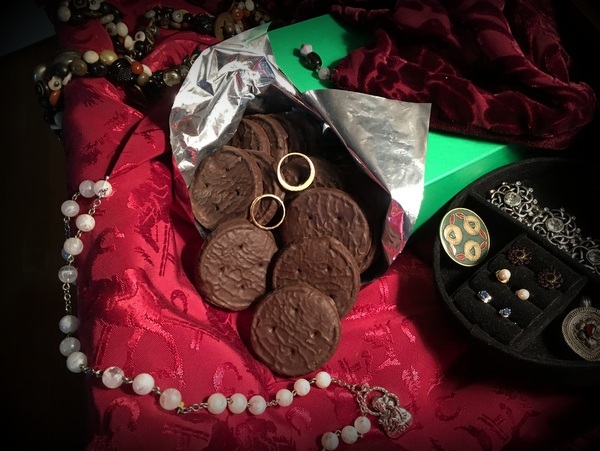 I am so grateful to St. Anthony and wanted to share my experience with you. I recently received my mother's wedding ring set from my father's estate. I rarely wear it and when I do, I always take it off immediately upon returning home and place it in my jewelry drawer.
I wore it last Wednesday and wanted to wear it again on Saturday, however, it was not in its normal place.
I spent the next 2 days fruitlessly searching for it. Last night, I said a prayer to St. Anthony for assistance in locating this precious heirloom. (I found that St. Anthony was the patron saint of lost items when I searched online for help.)
I awoke at 2:38 A.M. with a clear image of my ring being wrapped up in an open package of Girl Scout cookies in the drawer where I keep my jewelry. It was there! I wish to add that the clarity of the vision astounds me! I awoke, from a sound sleep, with a vision of the bright silver wrapper of an opened package of Thin Mint cookies. Nestled inside and resting against the deep, dark thin mints was my mother's missing wedding set.
Praise to God and thanks to St. Anthony!
Many blessings,
Kim
PS - I am a non-practicing lifelong Episcopalian. ☺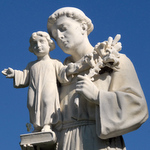 We'd love to hear your St. Anthony story too.  Use our Contact Page or Email: shrine@franciscan.org or call Colleen Cushard at: 513-721-4700.  Share your prayers with us and our online community at our Prayer Page.  You can donate to St. Anthony Bread or any of our ministries at our Donation Page.
---
Posted in: Prayer, Saint Anthony