St. Anthony found my rosary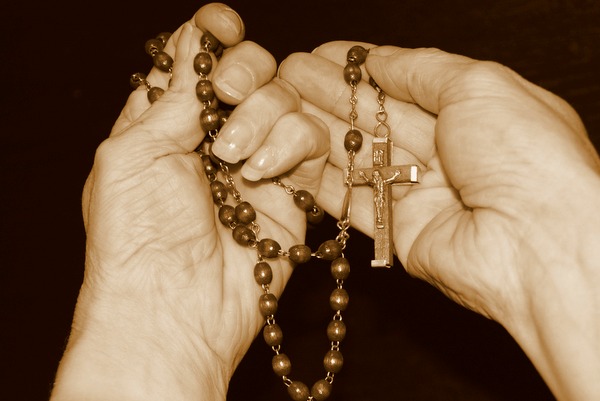 My favorite rosary
I have a favorite rosary with small brown beads—nothing fancy, very plain. I really like the way it fits my hand.
Every day I would get up, go to Mass, take my rosary out, and hold it while praying or sitting in adoration. Then I would leave and go to work.
One day I was in a hurry, so I put the rosary in my pocket instead of in its little pouch where I always put it. It wasn't until the next morning that I realized it was gone.
I was so sad, but then I remembered to pray to St. Anthony for help. So that morning in chapel, I did just that.
Then I got in my car and started for work. On the way, I remembered that the day before, while crossing the parking lot, I bent over to pick up a piece of paper I had dropped. What if it fell out of my pocket then?
I was excited and anxious at the same time, hoping it was there, but also worried that it might be broken, since so many cars go into that parking lot.
Sure enough, I got to work and found it, but it was broken into three pieces. All of the rosary beads and fastenings were there, so I put it back together, no problem! To this day, I have this same rosary.
Praise be to God and thank you, St. Anthony!
Wanda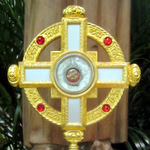 We'd love to hear your St. Anthony story too. Use our Contact Page or Email: shrine@franciscan.org or call Colleen Cushard at: 513-721-4700. Share your prayers with us and our online community at our Prayer Page. You can donate to St. Anthony Bread or any of our ministries at our Donation Page.
---
Posted in: Prayer, Saint Anthony