St Anthony helps return miraculous medal
Strength in faith
I had taken off a necklace I wear "religiously" because I was working in the garden, and put the necklace in my pants pocket. It features a Miraculous Medal given to me by my twin sister and an old medal with a worn image of Jesus and His Sacred Heart, which I found in my mother's cedar chest now sitting at my home. It is my strength that I call upon throughout the day.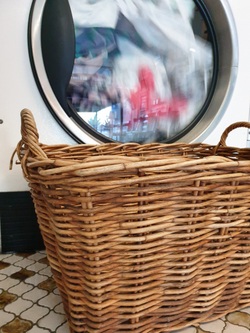 The next day I reached for the necklace as I habitually do, but it wasn't there. I checked my pants pocket, but it wasn't there. I checked the clothes shoot where the pants had been and nothing. I checked the boxes under the clothes shoot, again nothing. I checked the garden where I had been working, and not there. I went to St. Anthony in prayer and continued to do so for months as I continued my search. My twin sister and my mom also prayed with me.
Finally, one weekend, while I was collecting laundry in the basement, a silver item caught my eye. There it was, my precious necklace! I had done many loads of laundry since losing it, and I truly believe that it wasn't there. But St. Anthony, I believe, brought it back to me, safe and sound. Praise God and thank you St. Anthony!
Chris

We'd love to hear your St. Anthony story too. Use our Contact Page or Email: shrine@franciscan.org or call Colleen Cushard at: 513-721-4700. Share your prayers with us and our online community at our Prayer Page. You can donate to St. Anthony Bread or any of our ministries at our Donation Page.
---
Posted in: Prayer, Saint Anthony