St. Clare Novena prayers answered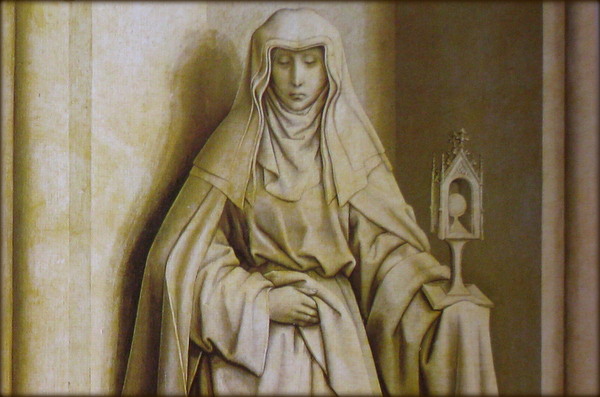 Thank you St. Clare!
Our online Novena to St. Clare of Assisi resulted in many answered prayers. Below are just a few of the people that shared with us.  Prayer is powerful.   If you'd like to share your answered prayer, please email us at: friarworks@franciscan.org
I've been praying for work to help my family. Any work, I will take. The novena ended yesterday. Last night, I received a call for a one-day assignment today and again on Friday. AMAZING!! Tears are rolling down my face as I type this. My prayers have been answered.
Blessings,
Kimberley
About two days into this novena I was notified of some bad news. A good friend's daughter, who was nine months pregnant had been diagnosed with Covid pneumonia. She wasn't doing very well and had been transferred to a larger hospital. So, I switched my intention over for Lyndsey and her baby. The following day we received word that the doctors had induced labor but, things were not going as they had hoped. Lyndsey was very weak. The next morning we received some wonderful news. Lyndsey had delivered the baby and both of them were doing well. They even got to go home two days later!!
Thank you, Lord!!! Thank you, St. Clare!!
Cindy
The first step for my promotion started yesterday. Thanks to your prayers and St. Clare and I did the 9 days novena to her. I am a third order Franciscan and a mother.
Thank you again and happy feast day.
Hyacinth
In 2020 I was diagnosed with throat cancer, I reached out to you for prayer, as well as my cancer, I have suffered all my life with anxiety, I am 64 years of age, my cancer is in remission, and I have learned how to deal with my anxiety for the first time in my life.
God bless you,
Tony in England
I would like to thank all of the Friars that prayed for me to find out what my ailment was. I made much progress in treating the onchocerciacis before the medicine at the pharmacies all ran out. I have not become critical again (yet) but I need prayers for more Bactrim pills.
In Jesus name, St. Clare assisting,
Bruce D
I prayed for a solution to a housing dilemma.  I needed another place to live and wanted to help a loved one at the same time. Those prayers were spectacularly and miraculously answered yesterday in the span of 2 days out of the blue! Thank you Blessed Trinity, Our Lady, Father Francis and St Clare!!
Today, on the Feast day of St Clare, the dilemma has been resolved!
Hank Meditz OFS
Thank you to everyone that prayed this novena at the same time I did. My nephew is recovering very well from covid. Thank you St. Clare for your intercession. God is good.
D.M.
If you'd like to share you answered prayer, please email us at: friarworks@franciscan.org
---
Posted in: Prayer, Saint Clare