St. Maximilian Kolbe featured in Lent booklet
Journey through Lent with St. Maximilian Kolbe
Pray with us during Lent with this year's pocket-size prayer booklet, Lent with Maximilian Kolbe: Daily Reflections, by Carol Ann Morrow of Franciscan Media.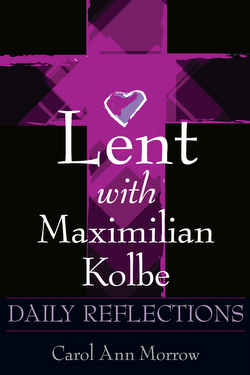 A powerful intercessor, Maximilian Kolbe, was a Franciscan priest in Poland known for his devotion to the Blessed Mother. He, along with 6 Franciscan brothers, founded The Militia of the Immaculata (MI), a worldwide evangelization movement that encourages total consecration to the Blessed Virgin Mary as a means of spiritual renewal for individuals and society.
If you already receive our newsletters and appeals through postal mail, your booklet will be mailed to you mid-February. If you do not currently receive mail from us, you can sign-up to request a booklet on the form below.
Booklet offer available only in the United States. For an online version click here.
Please limit one per household. To purchase larger quantities, email friarworks@franciscan.org or call 513-721-4700.
Lent prayer booklet
To ensure timely delivery, please include your complete name and address. Thank you
---
Posted in: Lent and Easter, Prayer