A difficult prayer to St. Anthony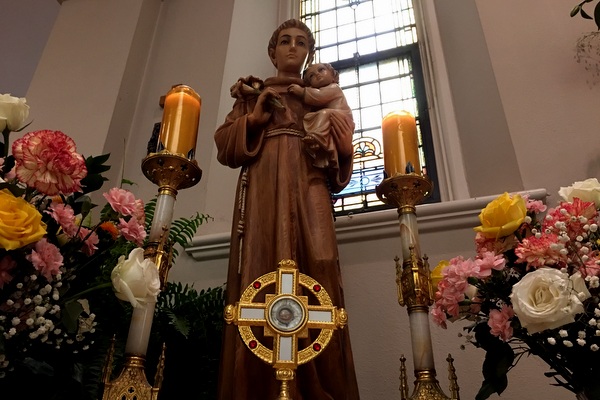 Our Mother had been suffering with emphysema for 8 years. She became very ill and was in the hospital. Dad said a novena to St. Anthony saying, "If Mom is not well enough to come home, ask God to bring her to her eternal home."
She died on the last day of the Novena!
This was in 1988 and she was 78 years old at the time.
Mary
We'd love to hear your St. Anthony story too.  Use our Contact Page or Email: shrine@franciscan.org or call Colleen Cushard at: 513-721-4700.  Share your prayers with us and our online community at our Prayer Page.  You can donate to St. Anthony Bread or any of our ministries at our Donation Page.
---
Posted in: Prayer, Saint Anthony