Building a school vital to rural Jamaican children
On Giving Tuesday, we raised $6,200 for our efforts to help build the Infant (3-6 year old's) school in Revival, Jamaica.  We're off to a great start.  Fr. Colin was a special education teacher in Cincinnati, Ohio, for seven years before joining the friars. He understands the critical need to reach these children at an early age and time of development.
Plans are underway to transform a field of rocks and overgrown grass in this rural area into a modern well-equipped facility to provide 3-6 year old children with the basic foundation of education and strong moral values. The school will also ensure early childhood Catholic education remains viable moving into the future. Without this school, there are no other options. These young children would not go to school.
Well-equipped and modern in Revival means the building will be brick, there will be electricity and there will be indoor bathrooms. Lunch will also be provided which is often times the only real meal of the day for many of the children.
100 percent of the funds raised will go directly to this effort.
Fr. Colin explains more about the need for this school in the zoom interview below with Ryan Lopez of the Archdiocese of Cincinnati.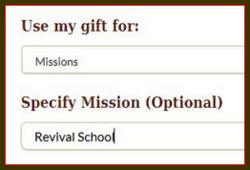 We appreciate your gifts to help in this effort, no matter how small or how large.  On our donation form choose Mission and type in Revival School.
Thank you,
Fr. John Bok, OFM, and Colleen Cushard, Co-Directors
Click on the image below to learn more about the great plans of the Franciscans to build a school for young children in Jamaica.
---
Posted in: Missions, Serving the poor