Franciscan Artists & Friends exhibit
Artists nourish our souls and help us to see the world in a different way.
~
Five artists will share their work at the Franciscan Artists & Friends Exhibit on December 9 & 10 & 11 as part of the 'A Franciscan Christmas' at the Christian Moerlein Event Center, 1621 Moore Street, Cincinnati, OH  45202.
Click here for directions.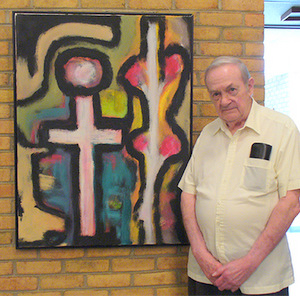 Br. Martin Humphreys, OFM, has a thing or two in common with daVinci, believing that all art is spiritual and that abstract art is most suitable in expressing the great mystery, God himself. A native of Mandeville, La., this nonagenarian has punctuated his life of ministry, whether in fraternal service or work with the poor in Cincinnati or at Duns Scotus College, Southfield, Mich., or in pastoral ministry in New Orleans and then back in Cincinnati, with daily efforts to reveal some small part of the mystery of God through his art. His work has hung in the Hall Barnett Gallery in the French Quarter in New Orleans and has won prizes in a variety of Art Association shows. Now retired, his art is his ministry and, he hopes, it gives people a greater understanding of God's presence in all things.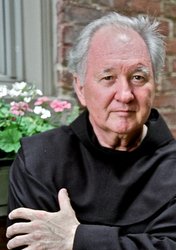 Fr. John Quigley, OFM, was always drawing. As a child in London, Ontario, through formation as a Franciscan, John has always found expression through art. John says the creative energy that flows through us has to find an outlet, sometimes, through pastoral work, sometimes in international advocacy work, now in preaching, but always, for him, in painting. Now, through the Friars Studio in Over-the-Rhine, John shares his painting which he describes as "a very spiritual exercise, a discipline in contemplation, allowing God to work with you, through you." A golden Jubilarian as a Franciscan friar in 2015, John continues to preach and to paint, searching for meaning and understanding of the spirit world.
"Preaching and fine art are two horses yoked together that pull me into meaning and personal challenges. Preaching helps me articulate and understand my beliefs and painting helps me search the spirit world – especially in times of loss and grief."
Fr. John's website: fatherjohnquigley.com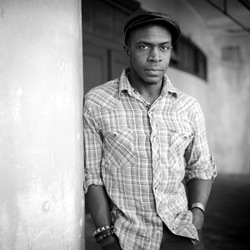 Cedric Michael Cox is best known for his paintings and drawings, which fall between surrealism and representational abstraction. His work expresses themes ranging from mythical literature to the relationships between the physical body, musical allegories, and natural and man-made landscapes.
Cedric has had solo exhibits at the Contemporary Arts Center, the Carnegie Visual and Performing Arts Center, PAC Gallery, and Weston Gallery in the Aronoff Center for the Arts.  In support of his efforts in the visual arts and art education communities, the City of Cincinnati awarded Cox the Individual Artist Grant in 2009.  He received a Congressional Award in 2010.  Cedric teaches art at the St. Francis Seraph School.
"My art conveys overlapping aesthetic concerns, evoking ideas ranging from early modernism to contemporary postmodernism. My paintings and drawings are intended to build bridges between the past, present and future, both amongst individuals and all groups of people, through stylistic ideas and expressions.  Using positivism as my basic humanistic approach to art and life, and the interstices in between, I communicate through my artwork, as Rauschenberg proposed with his primary aesthetic/cultural challenges."
Cedric's website: cedricmichaelcox.com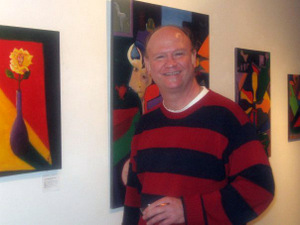 Joe Pearce is a traditional modern artist.  He was born in Indianapolis, IN and currently lives and works in Cincinnati, OH.  His art studio is at the Pendleton Art Center in Cincinnati. He received a Bachelor of Science degree from Indiana University and has studied at the Art Academy of Cincinnati and with individual respected artists.  His work had been shown in several galleries and venues in Cincinnati and at Times Square and The Armory Gallery in New York City. He has been nominated three years in a row as "Best Local Artist" in the City Beat publication.
"Twenty five years of drawing and painting experience focusing on Expressionism, Symbolism, and Outsider Art.  Using my spiritual and emotional instincts, I paint what I feel more than what I see. My paintings are intuitive, speaking about what might be rather than what is. I do realize, however, that people relate to physical images that they know. Therefore, fairly representational images appear in my paintings on a regular basis.  My mission is to share beauty, depth, meaning, and happiness with those who get to know my pieces of art."
Joe's website: joepearceart.com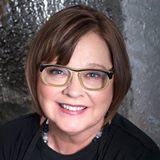 Mary Barr Rhodes has won numerous awards and is represented in private and corporate collection in North America, Europe and South America. She was voted Abstract Artist of the Year 2014 in the Art Comes Alive Juried Exhibition sponsored by Art Design Consultants. Rhodes works and resides in Cincinnati, Ohio.
Mary's website: marybarrrhodes.com
---
Posted in: Advent and Christmas, Events, Newsletter, Prayer, Senior Friars