Happy Feast of St. Clare

A great love for Christ
St. Clare was a woman in love with Christ, and she wanted all people to know the joy of union with him. She did not emphasize poverty for the sake of poverty, but poverty as a way to union with the Lord. She wanted nothing to hold her back from embracing Christ, her Beloved One.
Other women joined her and together they shaped a life of prayer, poverty, penance and community that enabled them to embrace the poor Christ in love. It was a life in which they found freedom and peace in Christ.
The Poor Clare nuns at the Franciscan Monastery of St. Clare in Cincinnati continue her rule as a loving community following the Gospel of Jesus Christ. The Feast of St. Clare is August 11. For this year's Novena to St. Clare, the Cincinnati Poor Clares wrote reflections for each day. Read their prayers and pray the novena here. Visit their Facebook page: Franciscan Monastery of St. Clare of Cincinnati.
The Blessing of St. Clare
May Almighty God bless you
May God look upon you with eyes of mercy
And give you peace
On earth may God pour forth
Graces on you abundantly
And in heaven... in heaven
May God place you among the saints.
The Poor Clares of Cincinnati sing, The Blessing of St. Clare.
Words of Wisdom from St. Clare

Author Susan Hines-Brigger shares the beauty and simplicity of St. Clare's life and work in this article for Franciscan Media: Words of Wisdom from St. Clare.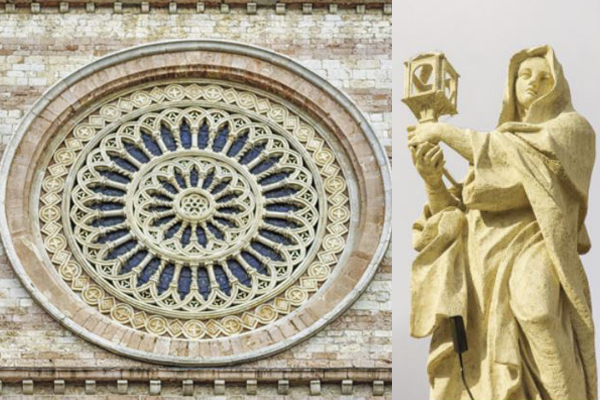 ~
Resources about St. Clare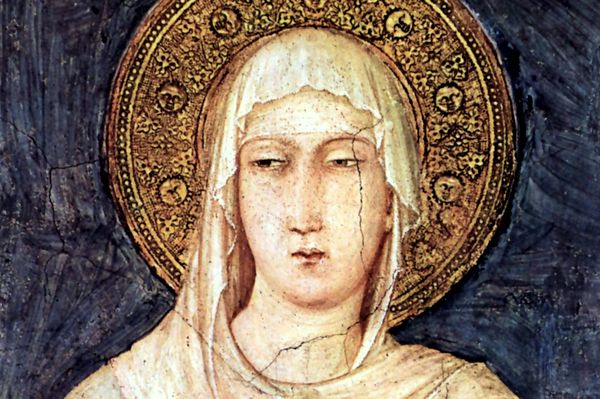 ---
Posted in: Prayer, Saint Clare