I just knew St. Anthony was with me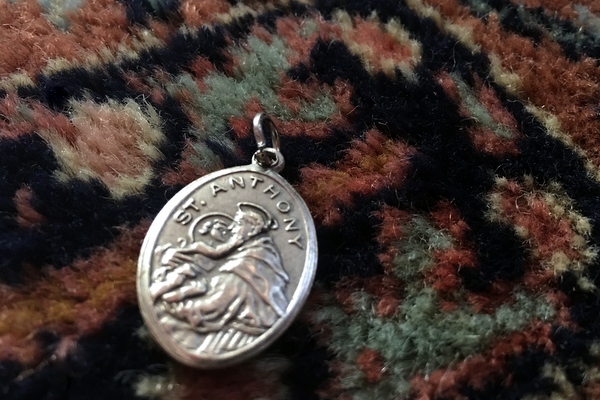 Impossible? Not with St. Anthony
I have lost many things over the years. 99% of the time, St. Tony comes through for me. 
I lost a spare key to my keyless entry car over 3 weeks ago. I had given up and called Honda to see what it would cost to replace it. Over $300! I almost fainted.
So, I started praying to St. Anthony. I cleaned up everywhere. I stayed up searching and cleaning until 1 a.m. I could not find my keys.
I woke up this morning and looked in a box. There I found another set of keys and my missing key!
Last night, I found a St. Anthony medal on my floor. I just knew he was with me.
I have an even more amazing story of impossibility of St. Anthony finding something lost in a bay. But I'll save that story for another day.
Thanks to St. Anthony.  I know I wear him out looking for little things, but next to what was lost in Perdido Bay, this was second biggest find. I will never stop singing his praises.
J.A. in Alabama

We'd love to hear your St. Anthony story too. Use our Contact Page or Email: shrine@franciscan.org or call Colleen Cushard at: 513-721-4700. Share your prayers with us and our online community at our Prayer Page. You can donate to St. Anthony Bread or any of our ministries at our Donation Page.
---
Posted in: Prayer, Saint Anthony