Will you help the friars continue their life-changing work?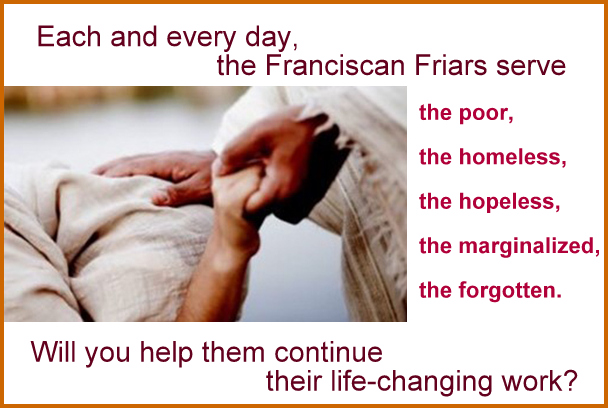 Where there's a will, there's a way.
You may be surprised to learn you can support the Franciscans with a gift that costs you nothing during your lifetime. You won't have to write a check today, change your lifestyle, or give away assets you depend on.
Making a gift to the Franciscans in your will or trust is easy to arrange. Simply share this sentence with your attorney or financial advisor:
I bequeath $_____, or %_____ of my estate, to the Franciscan Friars of St. John the Baptist Province (Tax ID: 31-6064103), 1615 Vine Street, Cincinnati, OH 45202.
Don't have a will? We have partnered with Freewill, an online estate planning service where you can create your will in less than 20 minutes – for free. Get started at FreeWill.com/Franciscanfriars.
Questions? To learn more about how your legacy with the Franciscans can change lives, contact Colleen Cushard at 513-721-4700 or ccushard@franciscan.org.
---
Posted in: Estate Planning, Support the Friars