New Infant School in Revival, Jamaica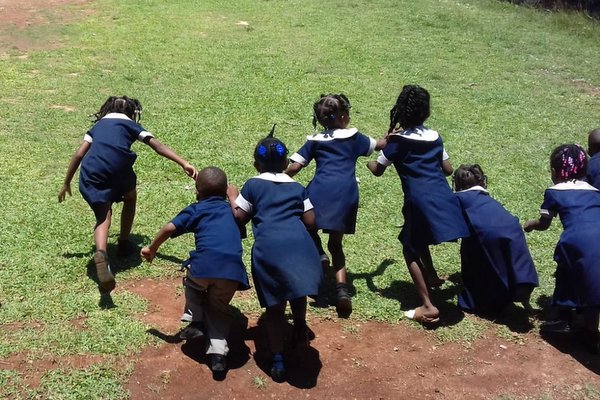 Since Fr. Colin King's arrival to the friars' Jamaican missions about five years ago, he has been instrumental in the development of many lifesaving projects and initiatives, including a medical and dental clinic that you helped make possible.
Fr. Colin and the Jamaican friars are in the process of addressing another urgent need among the people they serve—an infant school in the rural area of Revival.
Currently no viable education options exist for the young children in this area. This weighs particularly heavy on Fr. Colin's heart, as prior to his ordination in 2017, he was a special education teacher in Ohio for seven years. He understands the critical need to reach children at an early developmental age.
The proposed infant school will provide three- to six-year-old children with an early childhood Catholic education and strong moral values. The facility will be well-equipped and modern, which in Revival means that there will be electricity and indoor restrooms. Lunch will also be provided, which could be the only real meal of the day for many of the children.
The area planned for the school is currently a field of rocks and overgrown grass, but during the pandemic, a lot of planning and collaboration took place between many key people over Zoom. This helped get the ball rolling, and people in the community are now very excited.
"We were in a holding pattern, but we are finally seeing progress," says Fr. Colin. "We just received the renderings from the architect."
Fr. Colin explains that they recently had their first community outing to share information about the comprehensive school project and to allow people to make cash donations to encourage their buy-in. The Jamaican people are so dedicated to the school that they turned out on a very rainy Saturday night to help raise money for it.
One man who gave a gift told the volunteers that "people come and go making promises all the time, but when I saw Fr. Colin here, I knew this was a serious thing."
Click here to support this effort. In the donation comment section, please put "Revival infant school."
May God bless you for your continued generosity and support of our Jamaican missions.
---
Posted in: Missions