St. Anthony and Eight Days of Nonstop Prayer
"My spouse's swimsuit (one of two) was missing for a week. I searched and searched everywhere in the house...no suit. Then we went to the gym. Ten minutes after arrival, my spouse emerged beaming and smiling with his exact quote: 'God delivers miracles! My suit is in my locker! Can you believe it?'  This occurred after eight days of nonstop prayers. THANK YOU, ST. ANTHONY!!!"
—Story submitted by an anonymous person.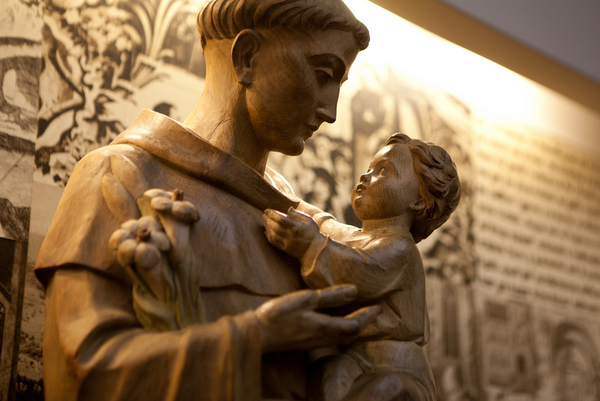 We'd love to hear your St. Anthony story, too. Use our Contact Page or send an email to shrine@franciscan.org or call Colleen Cushard at 513-721-4700. Share your prayers with us and our online community on our Prayer Page. You can donate to St. Anthony Bread or any of our ministries on our Donation Page.
---
Posted in: Saint Anthony