St. Anthony heard Gregory's plea
St. Anthony heard my plea.
Recently, I was taking a walk enjoying the autumn leaves when I took a hard tumble onto the sidewalk. After I gathered myself I realized that my keys were lost.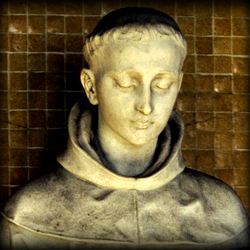 I spent a great deal of time searching through the leaves. It was starting to get dark and I was getting into a bit of panic. The keys must be buried in the leaves but how would I ever find them?
I finally called out to St. Anthony for Help. Shortly thereafter, I saw a tiny gleaming metal buried amongst the leaves against a metal fence. I shouldn't have seen them, but I truly believe St. Anthony heard my plea and directed me towards them. I was so relieved, kind of in shock and awe!
Thank you St. Anthony, thank you so very much! I love you.
Gregory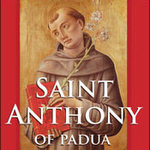 We'd love to hear your St. Anthony story too. Use our Contact Page or Email: shrine@franciscan.org or call Colleen Cushard at: 513-721-4700. Share your prayers with us and our online community at our Prayer Page. You can donate to St. Anthony Bread or any of our ministries at our Donation Page.
---
Posted in: Prayer, Saint Anthony