St. Anthony helped relieve Margot's frustration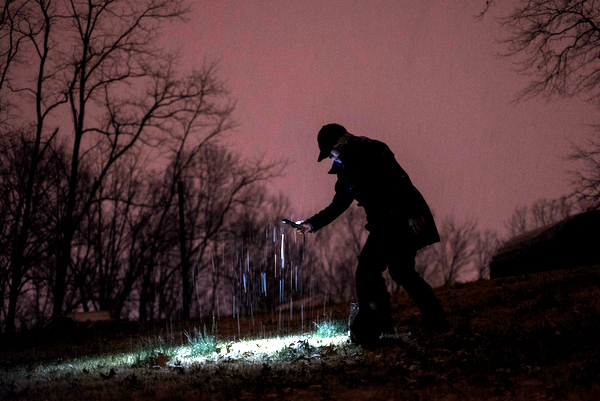 A light in the dark
On a dark, cold, and drizzly February evening, I met my son to buy patio furniture for his new home. The people selling the outdoor table and chairs were a long 45 minute drive from my neighborhood. The table was tricky to load into my small SUV so my son flipped it upside down to get it to fit. As it turned out, I had to make a second trip to get the last 3 chairs which we couldn't fit into either of our cars.
Just before I left my son's house to drive back, he said with dismay, "I think that the umbrella hole cap fell off when I turned the table upside down. Would you please look around for it?" Well, my car had been at the curb across a big expanse of lawn from the patio and I didn't know where he had turned the table over but I wanted to find the cap if I could.
I loaded the three chairs into my car and started searching the grass with only the flashlight of my cell phone. Back and forth, back and forth, I walked for 10 minutes. A couple of cars drove by and I wondered what they were thinking! I thought, "I'll look one more time."  "Oh, for heaven's sake, I need to ask St. Anthony!" I said, "St. Anthony, my mother says you can find anything. Could you please help me find this cap for the table?"
In the dark, in the drizzle, on the lawn, something directed me 10 more paces and there it was!
Thank you and bless you, St. Anthony!
--Margot in Cincinnati
We'd love to hear your St. Anthony story too.  Use our Contact Page or Email: shrine@franciscan.org or Call Colleen Cushard at: 513-721-4700.  Share your prayers with us and our online community at our Prayer Page.  You can donate to St. Anthony Bread or any of our ministries at our Donation Page.
---
Posted in: Prayer, Saint Anthony