Our founder, St. Francis of Assisi (1181-1226), was deeply touched by the Incarnation of Jesus. God's decision to take human form became an essential part of Franciscan spirituality. Francis was very moved by the "humility" of the Incarnation—that God chose to enter the human race as a little, helpless baby on Christmas Day. God chose not to be born as an adult, but as a very vulnerable baby. He was born of poor parents, not from a royal and wealthy family. He was born in an insignificant town, Bethlehem, and in a simple stable that housed animals. He was placed in a manger, a feeding box for those animals. The first humans to visit him were poor shepherds. No pomp and circumstance attended Jesus' birth. Francis learned simplicity, humility, and littleness from his insights into the "humility" of the Incarnation. These virtues became central elements of Franciscan spirituality.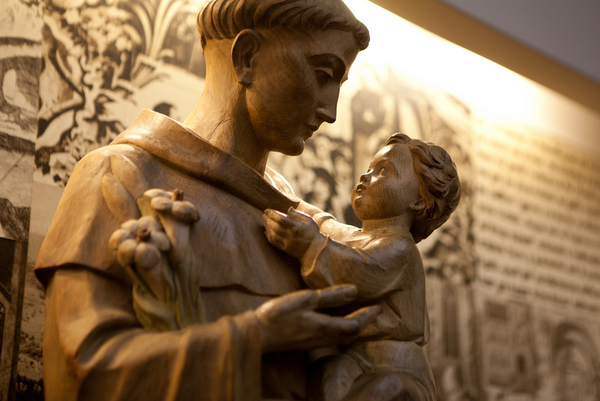 One of St. Francis' early followers was St. Anthony of Padua (1195-1231). He is the saint most often seen in artwork holding the Child Jesus. As a true follower of St. Francis, Anthony was very touched by the fact that God so loved the human race that He became one like us. And because children are so vulnerable, St. Anthony saw in the Child Jesus his vocation of being a humble Friar Minor like Francis. When we see a statue or painting of St. Anthony with the Child Jesus in his arms, may we be moved to see and understand more clearly the love that God shows us through the Incarnation.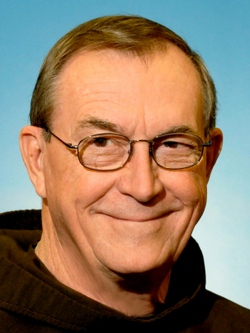 As St. Francis and St. Anthony were deeply moved by the birth of Jesus, may you be profoundly touched by God's love for you as you look upon the many crib scenes you will see during this Christmas season. Merry Christmas and Happy New Year!
Fr. John Bok, OFM