Thanks and Welcome
By Colleen Cushard
Thank you, Father John! 
For being my beloved friend and guide – our beloved friend and guide. For your gentle Franciscan way. For everything you have done for us. 
On a personal note, 12 of my 17 years working with the Franciscans have been collaborating with Fr. John Bok, OFM, as we shared the responsibilities of co-directors of the Friar Works office in Cincinnati.  
From the start, it was a joy teaming up with Fr. John in this ministry work. He is truly one of the kindest, unassuming people you could meet in this world. He appreciates everyone and he lets you know just how much you're appreciated! This is true whether you work in ministry with him; whether you are a benefactor or supporter of all the good works of the Franciscans; or whether you are Fr. John's co-worker, friar brother, or his server at Skyline Chili.  
I will miss – certainly, we all will miss – Fr. John's sense of calm and his deeply caring presence. So, Fr. John, I thank you – we all thank you – for the passion and compassion you have shown us and for showing us what it means to be a Franciscan. Thank you for everything! Especially for staying a bit longer than you had planned! We are all so very grateful to you. 
As we say farewell to Fr. John at the end of this month, I am eager to introduce you to Fr. David Convertino, OFM.  He is serving as the Executive Director of Development for the new Province. 
I have been working alongside Fr. David for several years now, planning and meeting with other Development staff and lay professionals, to help make the transition to the new Province seamless. 
If I had to describe Fr. David, the words that come to mind are: Franciscan heart. Big personality. Incredibly creative. Compassionate. Passionate about his ministry. Grounded. Tons of energy. Wonderful ideas. Motivator. Brings out the best in people. Loves what he does.  
Almost forgot – he has no shame in begging, because as Fr. David says, "That's what Franciscan Friars do; we beg, not for ourselves, but for the more than 2 million people – children, women, and men – the Friars help with food, clothes, medicine, shelter, and other basic necessities.  
So please join me in a warm and inviting Franciscan welcome to Fr. David! I know he is looking forward to introducing himself and talking to you in the next issue!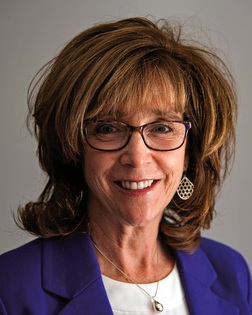 Blessings,
Colleen Cushard
Co-Director of Friar Works
Franciscan Ministry & Mission
---
Posted in: News