We desperately need your Franciscan Heart to bring relief to the people of Ukraine! Our sisters, brothers, and their children are still facing hunger, homelessness, and evacuation as this horrific war continues to rage on.
In the video above, Fr. David Convertino, OFM, shares the heartbreaking story of a bombed elementary school—a place where the Ukrainian Friars worked closely with children and their parents.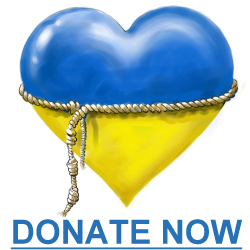 Thanks to our generous supporters, The Franciscan Relief Fund has already sent over $450,000 in funds to the friars in Ukraine. We will continue to send the funds every two weeks to help those who are still in desperate need of food, clothing, and medicine.
While many are leaving the country, the Franciscan Friars are staying to help the people they serve, and now they are asking for your help.
Part of the tradition of the Franciscan Friars is that they are beggars. Now we are begging for those suffering in Ukraine. These people are currently hungry, homeless, and without the necessities of life because of the violence that is tearing their homeland apart.
Please, have a Franciscan Heart and give generously and with gratitude to The Franciscan Relief Fund. Help us help the people of Ukraine!
Fr. John Bok, OFM
Co-Director
FriarWorks
P.S. You can also mail your donation to the Friars at: 1615 Vine Street, Cincinnati, OH 45202 Memo: Ukraine