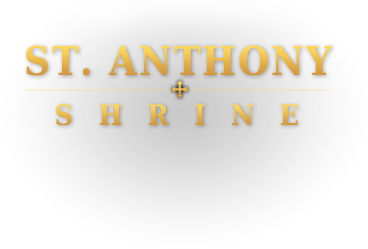 PRAYER REQUESTS

Please pray for the following intentions
dearest st Anthony...please please help my husband with his situation at work...thank you...amen.
pld - Thursday Apr, 24, 2014

For Lola and Robbie. Keep them in your prayers for healing.
cincy - Thursday Apr, 24, 2014

NEWS & EVENTS

Sunday Apr, 13, 2014
As you hold blessed palm branches in your hands at today's Mass, let your imaginations fly, as you listen to all the readings. ...
Thursday Apr, 10, 2014
For the first time ever, the friars marched in the Reds Findlay Market Opening Day Parade ...

SEE ALL
PRAYER REQUESTS
NEWS & EVENTS