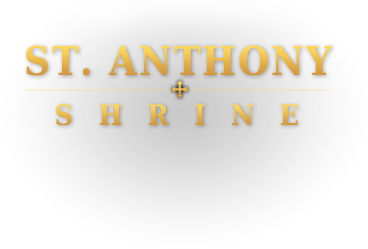 Lessons & Carols
~
We need a Savior to be born into our world and into our hearts
~
Join the Franciscans and Guardian Fr. Carl Langenderfer at the National Shrine of St. Anthony on Sunday, December 13 at 4:00 pm for "Lessons & Carols."
An hour of Scripture readings and Advent carols meant to help us prepare for Christmas.
The service will be followed by light refreshments in the friars' dining room.
All are invited
Click here for directions to the Shrine.
PRAYER REQUESTS
Please pray for the following intentions
I had a strong conversion experience in the last few years but it seems like the gates of hell are pressing against me! Please pray that God will protect me and send me family to replace those who have turned against me. Thank you. ...
Kevin m. - Thursday Nov, 26, 2015
Thank you Lord for all that you have given, I pray for my husbands job.Let him get a good break and let us be able to move into my dream home in Adobe court. Bless us with health ,wealth and abundance.Lord please harper prayers.. ...
SR, CANADA - Thursday Nov, 26, 2015
NEWS & EVENTS
Tuesday Nov, 17, 2015
Prepare for Advent and the Holiday season with thoughtful books and gifts from our ministries ...
Tuesday Nov, 17, 2015
Br. Al Mascia, OFM, - Passion for peace, a heart for the poor ...
PRAYER REQUESTS
NEWS & EVENTS