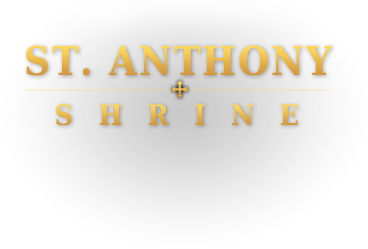 PRAYER REQUESTS
Please pray for the following intentions
Please pray for my health: physical, mental, emotional and spiritual. Also for my Mom who had a fall, that everything is fine and she'll heal soon. I ask this in the name of Jesus. AMEN. Thank you St. Anthony (and please help me to dream about holding Baby Jesus!) And thank you to everyone that prayed for my Mom and I. ...
Lilly - Sunday Aug, 02, 2015
Dear Father in Heaven we love You, we praise You & we thank You for Your many blessings. We welcome You to Your homes & to take control of our family Your 2 daughters bright future, Spiritual growth & Your 2 homes. Raj's new job, help us to buy a car & sale of Sam 's tablet & all other decisions Master. We place all our trust in You Master. Mother Mary please intercede for your children, Thank you. St. Anthony please pray for our family. Thank you. ...
rose, Canada - Sunday Aug, 02, 2015
NEWS & EVENTS
Tuesday Jul, 14, 2015
"It's a tremendous blessing to do this and I am thrilled to able to do it," says Br. John. ...
Tuesday Jul, 14, 2015
"There is more money in selling children than in trafficking" ...
PRAYER REQUESTS
NEWS & EVENTS