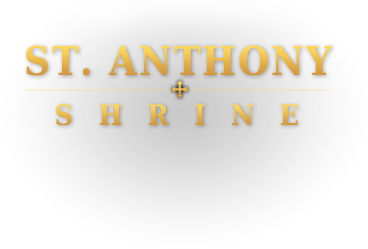 PRAYER REQUESTS

Please pray for the following intentions
Lord, Please save my ailing father. With all your blessings let him recover from this state.
Ezhu, nayiru - Monday Jul, 28, 2014

Health and eyesight for entire family. Specials prayers for Sharon, Vanessa, Jan, Sandi and Grandma Rose Special prayers to heal my Carter's eyes.
Karen B - Monday Jul, 28, 2014

NEWS & EVENTS

Friday Jun, 27, 2014
St. Anthony protects expecting mothers and their unborn child ...
Tuesday Jun, 24, 2014
Fr. Carl Langenderfer, OFM, the new guardian at St. Anthony Shrine ...

SEE ALL
PRAYER REQUESTS
NEWS & EVENTS