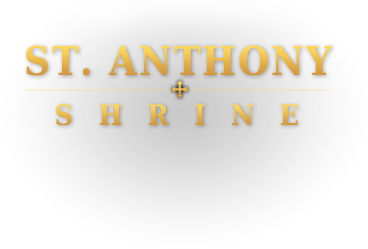 PRAYER REQUESTS

Please pray for the following intentions
in trying to sho you the best way to thank for everythinjg you hgiven me i hope i am succeed[,ng please take care of the military my family friends sick cold doing without etc please help me fin
md, oh - Monday Sep, 29, 2014

Please pray that the child rapists Kevin L and Andrew L will be prosecuted, convicted and held to account for their crimes, that their victims can forever walk down the street in the confidence of not
l - Monday Sep, 29, 2014

NEWS & EVENTS

Wednesday Sep, 17, 2014
If you display or wear a cross or crucifix, this is a good week to sit for a quiet moment and think: WHY? ...
Tuesday Sep, 16, 2014
Have you ever felt the frenzy of Uncle Billy in the movie, "It's a Wonderful Life"? Ask St. Anthony to find your lost items. Dear Shrine Staff, I ...

SEE ALL
PRAYER REQUESTS
NEWS & EVENTS