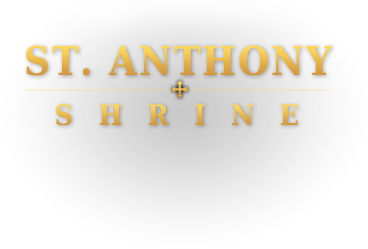 Love Is Our Mission: Pope Francis in America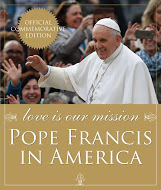 A  book full of rich photos and helpful text written, produced, and published immediately after the papal visit in September.  The book will ship the last week in October, making it a timely Christmas gift!
This rich collection drawn from Catholic News Service photographers and journalists will be a keepsake for anyone interested in the papal visit.
This official commemorative edition is a joint publication of Franciscan Media, the United States Conference of Catholic Bishops and Libreria Editrice Vaticana, the official publishing house of the Vatican.
PRAYER REQUESTS
Please pray for the following intentions
Healthy baby
Najwa - Wednesday Oct, 07, 2015
Dearest St. Anthony, Please pray for me that my novel/business will be a success so I can pay off my family's debts. Please pray that my family will be happy and healthy, my children will continue to improve in school and my husband will convert to Catholicism. Please pray for Molly S. and Emily B. Please pray that things at work will improve, especially census. Please pray that my family's finances will improve greatly and quickly. In Jesus' name. Amen. ...
Tracy F, WI - Wednesday Oct, 07, 2015
NEWS & EVENTS
Wednesday Sep, 16, 2015
The Get Kids to School (GKTS) Program in Negril, Jamaica fully sponsored 72 children last year making it possible for children to attend ...
Wednesday Sep, 16, 2015
"St. Anthony, my mother says you can find anything. Can you please help me find my diamond?" ...
PRAYER REQUESTS
NEWS & EVENTS