Designate your 401(k) now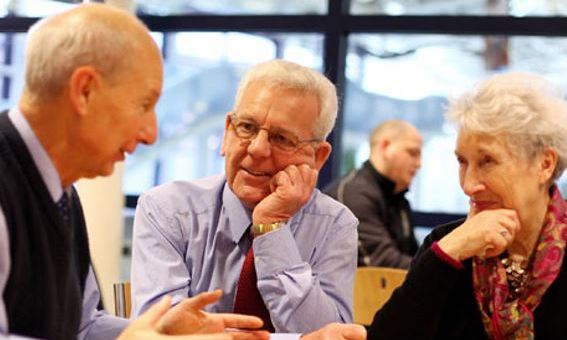 It's easy to support the Franciscans with a gift by designation that costs nothing now
Naming the Franciscans Friars of St. John the Baptist Province as a beneficiary of your IRA, 401(k), bank or brokerage account, or life insurance policy is one of the simplest ways to support the work of our friars. It's literally as easy as filling out a form.
Why make a beneficiary designation gift?
• Support good causes you care about without using assets you depend on today
• Continue to use your account as long as you need to
• Simplify your planning and avoid rewriting your will or trust
• Make changes to your designations as needed
• Reduce taxes for your family and heirs
It's as easy as 1-2-3:
• Contact the person or company who helps you with your account such as your retirement plan administrator, broker or insurance agent.
• Ask them to send you a new beneficiary designation form for the account or policy from which you wish to make your gift.
• Complete the form – simply naming the Franciscan Friars of St. John the Baptist Province as a full, partial or contingent beneficiary - sign it and mail it back to your plan administrator, broker, or agent. Request a copy for your records.
To learn more about ways to support the Franciscans with gifts that cost nothing now, contact Colleen Cushard, Co-Director of Franciscan Ministry & Mission, at (513) 721-4700 or ccushard@franciscan.org
---
Posted in: Support the Friars