A Blessed and Holy Advent Season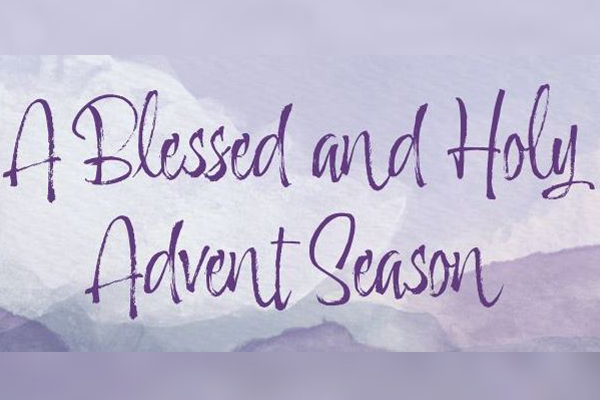 Advent marks the beginning of the liturgical year and begins on Sunday, November 28.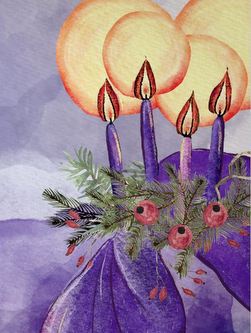 While Advent is meant to be a time of joyful anticipation of the birth of our Savior, it is often overshadowed by the hustle and bustle of the holiday season paired with our everyday obligations. It can be a challenge to find and appreciate the joy.
Advent is about waiting. Most of us aren't very good at waiting — and that certainly includes me. We rationalize that we are so busy that we just don't want to waste time. Recently, I was going full speed ahead when our IT guy smiled and said "You may want to consider switching to decaf." Although it was said in jest, it was a sign that I needed to slow down.
In today's world of instant gratification and getting everything in seconds, how are we to learn that waiting can be good for us? We try to pack so much into one day. What if we make a concerted effort to slow down this Advent season as we ready ourselves for the coming of the Christ child?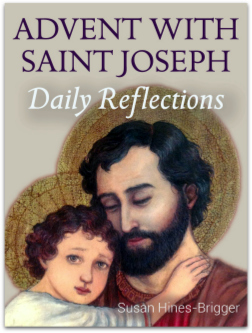 This year's Advent booklet, Advent with St. Joseph, Daily Reflections, is by Susan Hines-Brigger of Franciscan Media. St. Joseph was a man of prayer and has much to teach us about growing in holiness.
Due to overwhelming response, we are out of the physical prayer booklets. If you would like an electronic version in PDF form, send us your email at friarworks@franciscan.org
Click here for an Advent calendar with some suggestions on creating a more meaningful Advent.
We hope these resources will be of help to you this Advent. We ask that you will consider a gift to help us to better serve the greatly increasing needs of our ministries and also allow us to provide you with resources like these as we share God's love in the Spirit of St. Francis.
If you are not able to make a gift at this time, your prayers are all we need. God always provides.
On behalf of all of the friars, I thank you for all you do to help with our ministries and wish you a blessed and holy Advent season.
Sincerely,
Colleen R. Cushard, Co-director
P.S. We'd love your feedback on the booklet and also any recommendations for future Lent and Advent booklets. You can email me at friarworks@franciscan.org or call 513-721-4700.
Franciscan Media is celebrating Advent with, The Gifts of Advent, sharing hope-filled meditations and words of wisdom from our friars, delivered right to your inbox. The celebration begins November 28. Sign up here.
For a list of Advent and Christmas events (live streamed and in person) around the Province of St. John the Baptist, click here.
---
Posted in: Advent and Christmas, Prayer