Fr. David's St. Anthony story
Devotion to St. Anthony since childhood
A story that I feel can be shared goes back to when I was a little boy.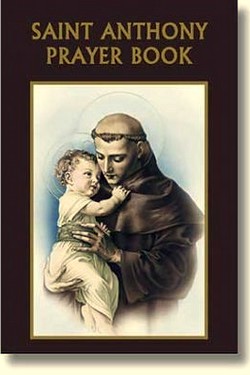 I had a vocation of becoming a priest but I didn't know what type of priest I wanted to be. At that time, one of the sisters who taught me in grade school gave me a book on the life of St. Anthony of Padua. Amazed at what he did, as a little boy, I took for granted that St. Anthony was the founder of the Franciscans. I held this belief until I was in high school when another sister informed me that St. Francis of Assisi was the founder of the Franciscans and that St. Anthony was a follower of St. Francis. It was then that I got it right so I could discover how I wanted to follow Jesus in my life!
I feel that in many ways, all people come to the Shrine because of St. Anthony. If you look at the picture, it is St. Anthony that people want to know more than any other saint. To this day, I still feel a great devotion to St. Anthony. For it was through my devotion to him that I became a Franciscan.
So these are my feelings. My story.
(Fr. David is the pastor of St. Francis Seraph Church in Cincinnati, Ohio)

We'd love to hear your St. Anthony story too. Use our Contact Page or Email: shrine@franciscan.org or Call Colleen Cushard at: 513-721-4700. Share your prayers with us and our online community at our Prayer Page. You can donate to St. Anthony Bread or any of our ministries at our Donation Page.