Lent 2021
Dear Friends,
Recently, a donor who wishes to remain anonymous asked us to create a Lenten Challenge Grant so that his gift would go even further to help people in need. All donations you make during this Lenten season will be doubled up to a sum of $20,000! This is a wonderful, rare opportunity to double your giving power and enable us to help the most people possible. As with all almsgiving, when we empty ourselves through charity, we leave room for Christ to fill us.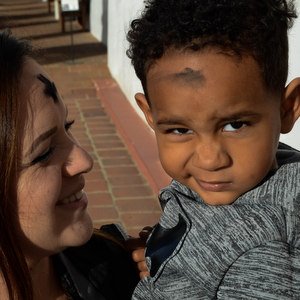 Lent began Wednesday, February 17, 2021. With the many struggles we all experienced this past year due to the effects of the global pandemic and the political unrest, it may feel as though we've already participated in Lenten sacrifice. But Lent is more than sacrificing something for a period of time. It's a sacred season for deeply entering into a central part of our faith: the death and resurrection of Jesus.
With prayer, fasting, and almsgiving—the three pillars of Lent—we can use these 40 days to strengthen our faith and grow closer to the Lord. Through prayer and reflection, we can better understand Jesus' sacrifice that came with his crucifixion and death on the cross. We can look inward on our own sins, repent, and be renewed through the Sacrament of Reconciliation. When we abstain from meat on Fridays during Lent, we walk with Jesus, who spent 40 days fasting in the wilderness before beginning his public ministry. Through almsgiving, we can draw close to the poor, whom Jesus asked us not to forget.
I've been so inspired by and grateful for our donors in the face of the global hardships this past year. As you know, our ministries have been negatively impacted by Covid-19, and so many of you have helped, even while enduring your own afflictions.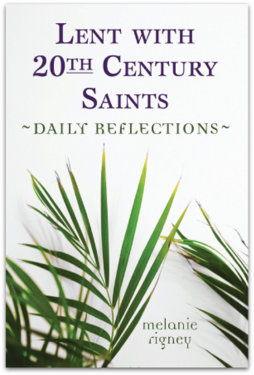 To aid your Lenten journey this year, we are offering a complimentary copy of Lent with 20th Century Saints by Melanie Rigney from our communications ministry, Franciscan Media. Who better to help guide your Lenten journey than the holy saints? With this pocketbook, you can learn about saints who lived during the last century, be inspired by their lives and virtues, and pray daily prayers. We hope this book enriches your Lenten experience. Sign-up to receive your booklet here.
Br. Al Mascia, OFM, hosts, Our Journey through Lent, three online presentations beginning Feb. 17, Ash Wednesday. Friars in the Michigan area will share reflections, readings and prayers on the three pillars of Lent: Fasting, Prayer, and Alms Giving. Current subscribers of Fr. John's E-Newsletter will receive these video presentations. To get the latest news including Our Journey through Lent, sign up here.
This Lent, I encourage you to really reflect on Jesus' sacrifice and gift of self and what it means for us. He loves us so much that he gave his life so that we may live forever. We may feel as though we are alone in our struggles, and some of us have seen death and true hardship this past year. Jesus knows suffering and death. Draw close to him this Lent, and don't forget the joy and hope the miracle of the Risen Christ brings on Easter Sunday.
May God bless your Lenten journey.
Fr. John Bok, OFM
P.S. Remember that with our special Lenten Challenge Grant, all donations you make this Lent will be doubled up to a sum of $20,000! In your charity and in the spirit of almsgiving, will you remember the poorest of the poor this Lent and help us continue to serve them? Donate today!